Have you ever had the tedious task of copying a friends music library or moving the entire contents of one hard drive to another? In pretty much any situation where you need to move or copy a lot of data you are burdened with a fair amount of wait time. Using Windows Explorer to move files around is quite a task and doing it on an OS like Vista can really use up your time.
Do yourself a favor and immediately download a copy of free TeraCopy. Get yourself the portable verison so you have this time saver anywhere you go. TeraCopy will move or copy files for you but at a much faster rate than Windows Explorer and it has many other additional features. TeraCopy integrates into the Explorer shell and even has a pause/resume copying feature.
Drag and Drop files to Copy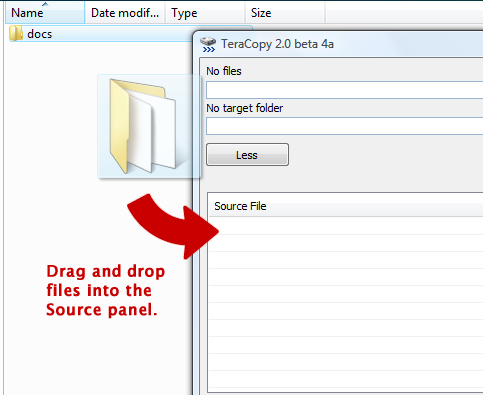 Choose a Destinaion Location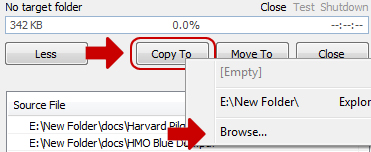 That's all there is to it — TeraCopy will copy the files to your destination and show a progress meter.